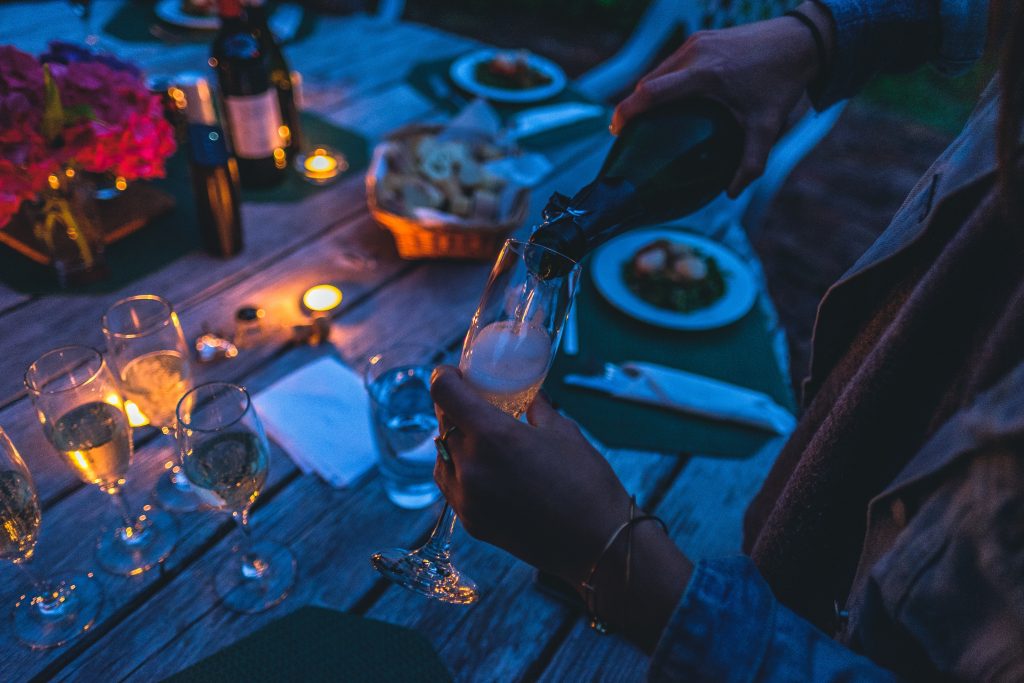 Not everybody loves to attend parties, or rather throw them. Everyone, however, loves eating hors d'oeuvres. If you don't already know, hors d'oeuvres are small, almost snack like in size, portions of food that are served during the early parts of a party. Usually, prior to dinner, these delicious edibles are designed to be eaten by hand, either with a toothpick or with your own fingers.
Which hors d'oeuvres do you choose to be served at your party? If you have to make them yourself, or even if you just want delicious food served, you might want to stay a little more on the simple side to ensure enough food can be made within a certain time frame. Check out these four easy to make hors d'oeuvres you could serve at your party,
Brown Sugar Wrapped Pigs In A Blanket
Everybody loves the classic pig in a blanket. Something about miniature hot dogs wrapped in dough puts people in a good mood. This recipe replaces that dough with bacon and then adds even more flavor to it with another secret ingredient.
Salami & Cream Cheese Bites
Whether it's meats wrapped in cheese or cheese wrapped in meats, people will scarf it down like it's nobody's business. This particular recipe calls for only two ingredients and can be made in a flash if you run out of everything else.
Chicken Parmesan Slider
Have you ever asked yourself why such a fancy meal like Chicken Parmesan doesn't come in a quick, more convenient size? Me neither! A bite size chicken parm is exactly what your party needs to give it a unique feel. People will be talking about your party for dozens of days.
Chicken & Waffle Sliders
Another addition to the slider family is the chicken and waffle sliders. Chicken and waffles are known to the world as being delicious and now you can serve it to your guests in bite size form.
About Staten Island Party Rentals
We are a party rental company located on Staten Island that offers party rentals on and off Staten Island. So, if you're planning a large event with thousands of guests or a more intimate gathering, you can always rely on us for all of your party rentals needs. We can provide tables, chairs, linens, chair covers, servers, bar service, or if you need a suggestion for an amazing caterer, we are at your service.
For more information on Staten Island Party Rentals and to schedule an appointment, or just more information, please call: (718) 720-0900