Did you know that Staten Island has one of the largest population of Nigerian immigrants in the entire world? We found that out after hosting our first traditional Nigerian Wedding last year. The wedding was filled with different cultural traditions and was a two day affair. The first was a western "white wedding" or a "religious ceremony" were the bride walked down the aisle in a traditional white wedding dress. The bride will either marry within a Christian or a traditional Nigerian church. The second was the traditional "cultural ceremony" were the bride and groom wore traditional garb and each of their families wore the same color scheme to show which side of the family they were from.
Feeling inspired by this wedding, we decided to put together a list of five tips that a guest to a Nigerian Wedding can reference so that they can become acclimated to the culture before attending their loved one's upcoming affair. In no particular order, let us begin.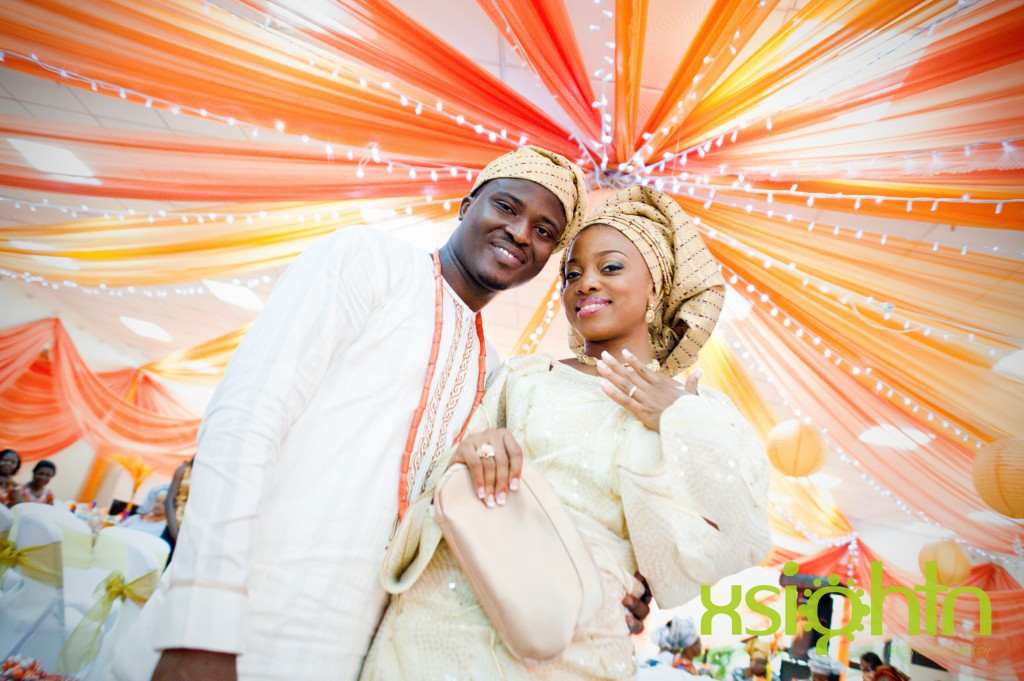 1) Aso-Ebi
Depending on which side of the family you are from, you will be asked to wear Aso-Ebi, or "Family Clothes" for the bride and groom. Typically members of the family decide what colors and fabrics (since most clothes for the wedding are custom-made or made by someone the bride and groom know) the guests will wear. It is also common practice for friends of the bride and groom to come in family clothes as well.
2) Endless Guests
Do not be surprised if there are hundreds, if not thousands of people present at the wedding. Weddings are a big deal within the Nigerian culture, typically there are no invitations that are handed out (unless the affair is being held in the states) everyone is welcome to attend the event. Typically within the bride and groom's village everyone will join in on the festivities.
3) Raining Money
There will be many periods of spontaneous dance. During some of them, an optional spraying of money or dollar dance will occur. Whenever the bride and groom dance well off relatives will "spray" the couple with money. They do this by placing the money in the couples' pockets, headdresses, or by simply handing them some cash. This is thought to bring many blessings upon the young couple and help them make a fresh new start in their journey together in marriage.
4) Share a Drink
In a Nigerian village wedding, there is a ritual in which the bride and groom must drink from the same cup of palm wine. The bride is given the cup, and then must go from guest to guest until she finds her husband to offer him a drink as well. Once she locates him, they must figure out a way to drink from the cup together. This process can sometimes take the entire wedding reception to complete as the groom is often pulled aside by friends and family members who wish to congratulate him on his special day.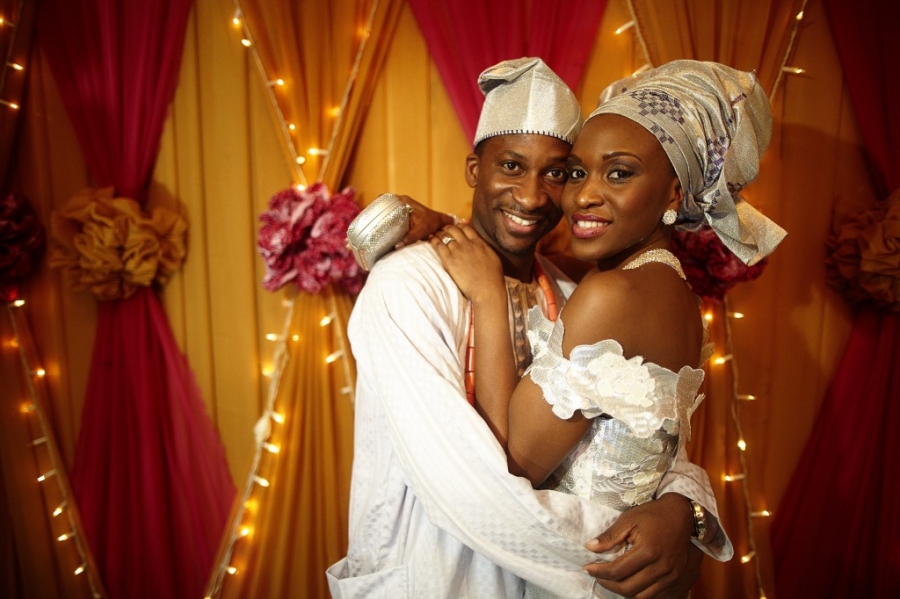 5) Multiple Outfit Changes
Like we stated before, a traditional Nigerian wedding can be broken up into two to three different ceremonies, a civil, a religious, and a cultural ceremony. For the budget conscious couple, they typically hold one ceremony but change their outfit up to three different times. And for the more wealthy couples, they typically opt for the three ceremony affair. In America, the couple will typically have a civil ceremony were they sign their wedding papers and host a small reception, and then about two weeks later they will hold a religious ceremony typically within a Christian church. The bride will walk down the aisle in a white wedding dress, and during the reception she will change into a cultural gown in order to celebrate her family and her roots.
If you are still looking for catering, Staten Island Party Rentals works closely with Chez Vous Caterers on Staten Island. Call us at 718.720.0900 to learn more about our catering packages.