The photo booth first made its way into our hearts during the Worlds Fair in 1889. It would take nearly 40 years for the Photo Booth to finally find itself in New York City, and then eventually across America. In the 1990s Photo Booths were thought to have reached their peak with the invention of the digital camera, turns out photo booths are back and better then ever. There are so many reasons to hire a photo booth for your wedding, here are five of our favorites.

1) Fun Factor
Photo booths allow everyone to get together and have some fun. There are tons of different props that you can use to be as creative and wacky as you would like.
2) Time Filler
A photo booth can be an excellent time filler, making it a great way to combat the sometimes lengthy pre-reception wait. The photo booth also serves as an ice breaker for your guests to be wacky, let loose, and have some fun while they wait for you to make your grant entrance.
3) Wedding Favours
The photos that your guests can take of themselves and with their dates, friends, family, and the lucky couple are ones that they will treasure for a long time to come. And they are certainly a unique wedding favour to give to your guests. Instead of giving them another candle, you know the old saying, a picture is worth a thousand words.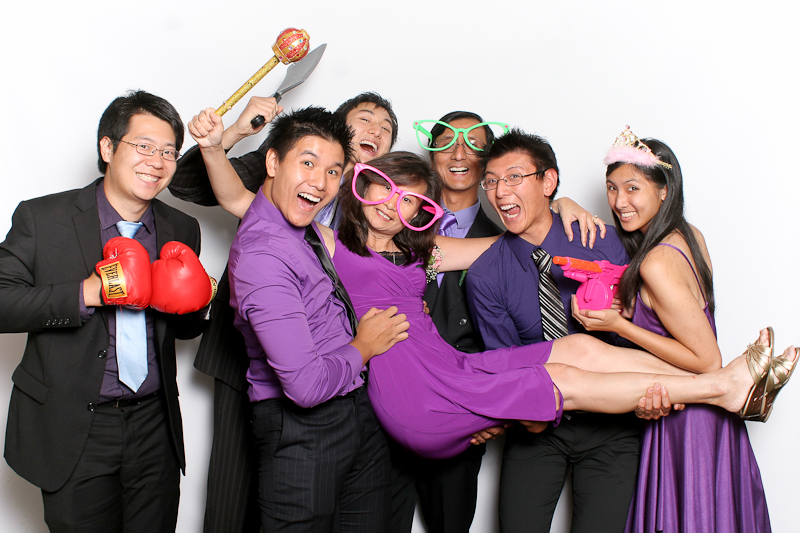 4) Guestbook
A photo booth makes a fun and memorable alternative to a more formal guestbook. It is one that you and your partner will look through again and again and feel the memories of your special day each time you look through the photos.
5) Memories
Like we stated before, a picture is worth a thousand words, the photos captured during your photo booth will definitely be memorable. And they will be something that you and your guests will look back upon as the years go on.
If you are looking for a photo booth for your next party, we here at Staten Island Party Rentals work with a number of different vendors in the area. Let us know if you are looking to book one when you call us to book your next event.