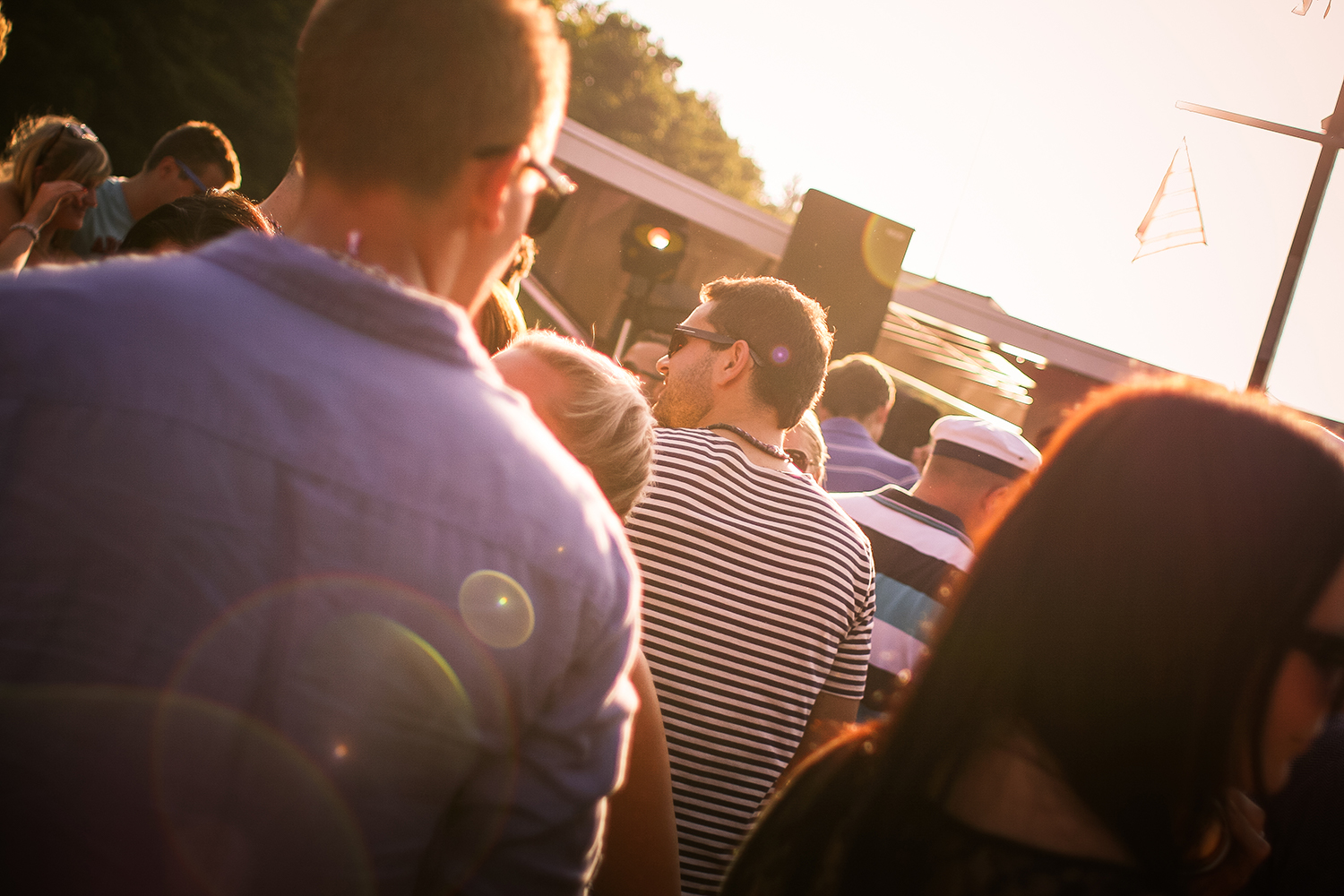 Throwing a Block Party on Staten Island?
Nowadays you don't spot many block parties out there in the wild. They used to be a dime-z-dozen but now when you drive or walk by one, you're more than likely in shock. Maybe you decided you're sick of the lack of block parties and you want to throw one of your own. You want to show your neighborhood a good time and the best way to do that is a block party.
1) Set A Date, Get Your Permits
The absolute first thing you must, must, must do when planning your block party is to set a date for when your party is going to take place. Without a date, you can't file for permits, and if you can't file for permits quickly enough then your block party may already be dead before it starts.
As soon as you set a date, you can apply for the proper permits that'll allow you to throw the best block party this side of wherever the hell you live. The permit path is different in every city. Some cities charge a fee, while others don't charge anything. There are even some cities that insist on making you pay insurance for your party. Getting the permits is arguably the most important aspect to having a block party and it must be number two on your block party checklist, directly after setting a date.
2) What's Your Radius?
Let's say that your house is home base for your block party, how big do you want your party to be? Do you want it to stretch over more than one block? Maybe you want it to just go from one end of your block to the other; you could even do one end of the block to just the middle if you don't want to go too crazy.
Setting your radius is important because it almost sets the rule of who to invite and who not to invite. Your neighbors should yield an invitation, hands down. It's very important to not exclude anyone on your block from your party as to not make any neighborhood enemies. If they live on your block then they're invited to your party, there should be no "should we, shouldn't we" when it comes to who to invite on your block.
3)  Plan Your Activities
Just locking down a date and a radius isn't enough when it comes to your block party. You need fun things for your guests and attendees to do. Some people rent rides and bouncy houses, which is definitely always an option for you. If your block party is going to be kid heavy, maybe hire a few entertainers to come and liven up the entire thing. A clown and face painters are a simple and inexpensive way to entertain and to ensure children enjoy themselves just as much as the adults.
4) Hire A Planner
So you want to have a block party, you want to be remembered for throwing the best bash your neighborhood has ever seen. But you don't want to actually do any of the work. That's okay! There are people you can hire, places you can call. Hiring a party planner to sketch out your block party and take care of literally everything is a great way to come out on top as a great party thrower, while at the same time you get to sit back and relax.
About Staten Island Party Rentals
We are a party rental company located on Staten Island that offers party rentals on and off Staten Island. Whether you're planning a large event with thousands of guests or a more intimate gathering, you can always rely on us for all of your party rentals needs. We can provide tables, chairs, linens, chair covers, servers, bar service, or if you need a suggestion for an amazing caterer, we are at your service.
For more information on Staten Island Party Rentals and to schedule an appointment, or just more information, please call:  (718) 720-0900