With help from us here at Staten Island Party Rentals, your special day will be perfection! Lately rustic chic weddings have been all the rage. Below are suggestions of what to use and which of our preferred vendors' locations to book in order to transform your space into the wedding of your dreams.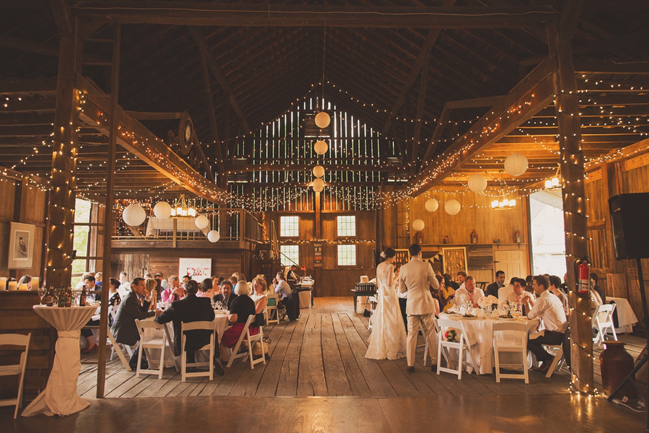 Barn weddings are known for their architecture, wood floors, and twinkling lights. A great way to contrast the clean lines of the barn are to include china balls which provide a soft, dreamy glow to help light your reception.
If you are looking to go a more traditional route with your decorating, then going with elements such as bales of hay, bunches of wheat mixed with flowers, branches, and tealight candles are perfect elements to incorporate with your existing decorations. We also love it when couples bring vintage frames and place photos of themselves throughout their time as a couple leading up to their special day. It gives the room a more intimate feeling and invites your friends and family into your most cherished memories.
Barn themed weddings became a huge hit in the mid 2000s when rustic, eco chic was the it thing to do. There is something magical about the "come as you are" attitude that comes with an eco chic wedding, which is something that one of our rental halls, Shandelee Lake Inn, is a pro at providing. Shandelee Lake Inn is located in the Livingston Manor region of the Catskill Mountains. Located about an hour and a half away from the hustle and the bustle of the city, Shandelee is a lake side Inn that allows you reconnect with your friends and family. There are no chandeliers, no gold trimmings, and no wifi. From the moment you sent foot in our Inn, at Shandelee you come as you are and be yourself.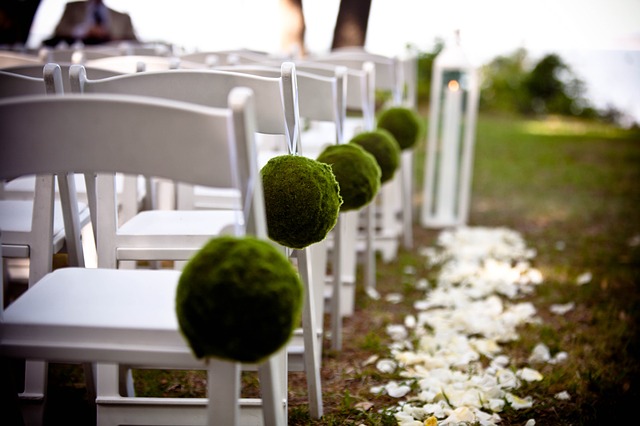 Decoration Ideas
We would highly recommend using banquet style tables for displaying buffet style dinners for your guests. This way there is enough space for all of your food and for your guests to grab as much food as they would like onto their plates.
We love vintage lampposts and strands of twinkle lights as an elegant solution to light your event space. It creates the look of stars within the space and also gives your photos a dreamy glow.
Our last decorating tip is to use our white, natural wood folding chairs that we rent out for $3.50 each. Not only are they comfortable with their padded cushions, they make for an effortless seating arrangement for your ceremony.
We hope these tips have made planning your rustic themed wedding a breeze. We are now accepting bookings for the 2016 wedding season, as is the Shandelee Lake Inn. Call 347.723.1825 for more information.